The Campbell School's breakfast and lunch menus can be viewed on the Nutrislice app. The menus have been updated for the starting of school. Prek-4th grade students will only have 1 choice for lunch. That choice will be listed under fresh market on the app. 5th-12th grade students will have 3 entree choices plus a salad choice each day.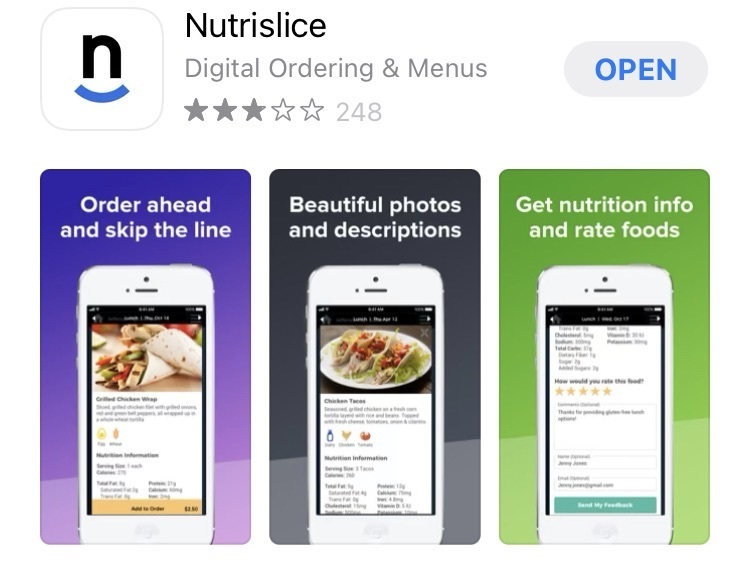 Catch up with the latest student stories, events, and news updates. It's everything Campbell R-II, in your pocket. If you haven't already, download the app! Download for Android
https://bit.ly/3jS9Tji
Download for iPhone
https://apple.co/3txwVzz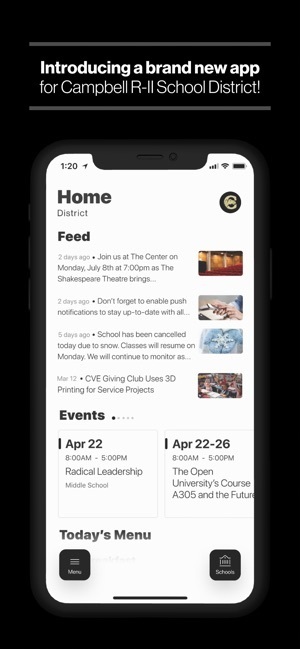 We can't wait to see you tonight at Open House and The Back to School Bash! Due to the rain, the food trucks will be the only activity outside. We will have haircuts for Campbell students, face painting and The Blend's shaved ice in the cafeteria. Feel free to meet your child's teacher or get this schedule and stop back by the cafeteria. For haircuts, please enter the cafeteria/gym double door entrance off the front circle drive.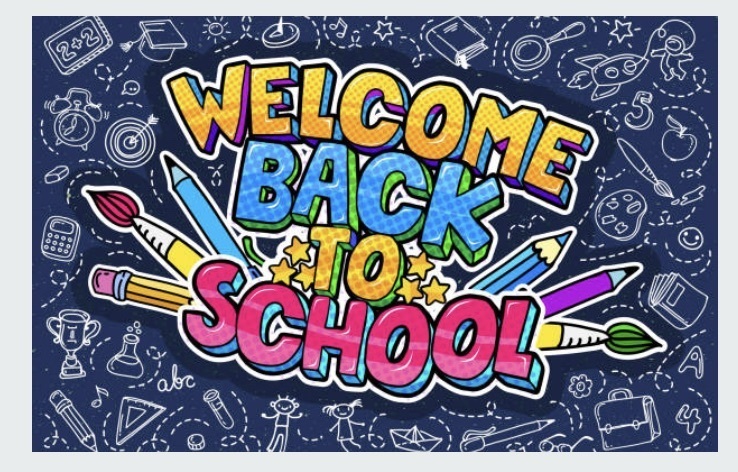 JH Boys basketball open gym on Monday, August 15th has been cancelled.

JH Boys basketball open gym on Monday, August 15th 6:30-8

HS baseball practice starts tomorrow, August 8th, at 5 PM

Attached is the Campbell Elementary Preschool updated school supply list for this school year.

We will have Senior Athletic/Extracurricular pictures on Thursday, July 28th. Below is the time schedule. This will be for the banners that are hung in the gym. Please be on time. Students may purchase pictures as well. 10:00 AM: Boys Baseball 10:05 AM: Boys Basketball 10:15 AM: Archery 10:30 AM: Quiz Bowl 10:40 AM: Band 10:50 AM: Girls Basketball 11:00 AM: Softball 11:15 AM: Volleyball 11:30 AM: Cheerleading

The Campbell R-II BOE has approved for the district to purchase school supplies for all PK-12th grade students. The administration is currently working together to compile a list of supplies that the district will purchase. There will still be some items that parents and guardians will need to purchase. However, our goal is to purchase all of the basic supplies your child will need to begin the 2022-2023 school year. Please continue to monitor our school Facebook page and school app for additional updates. The elementary will post an updated supply list in the near future. Any supplies that JH/HS students need in addition to the school purchased supplies will be given out at Open House on Tuesday, August 16th. Sincerely, Campbell Administration

Campbell Elementary school supply list for the 2022-2023 school year.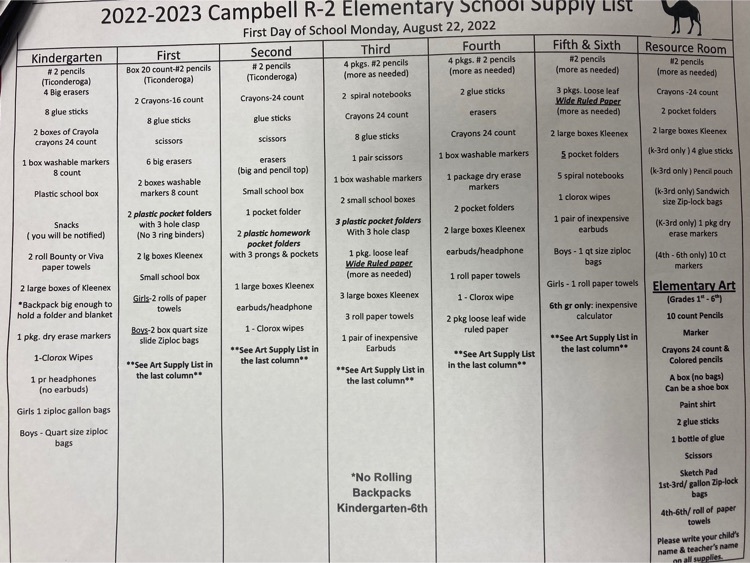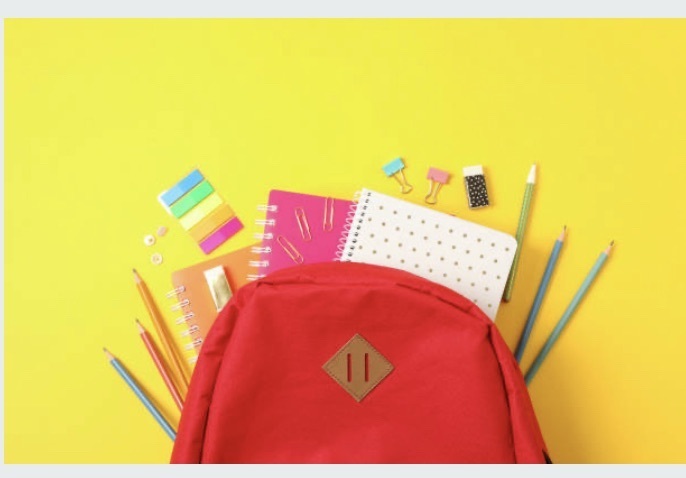 2022-2023 Campbell R-II School Calendar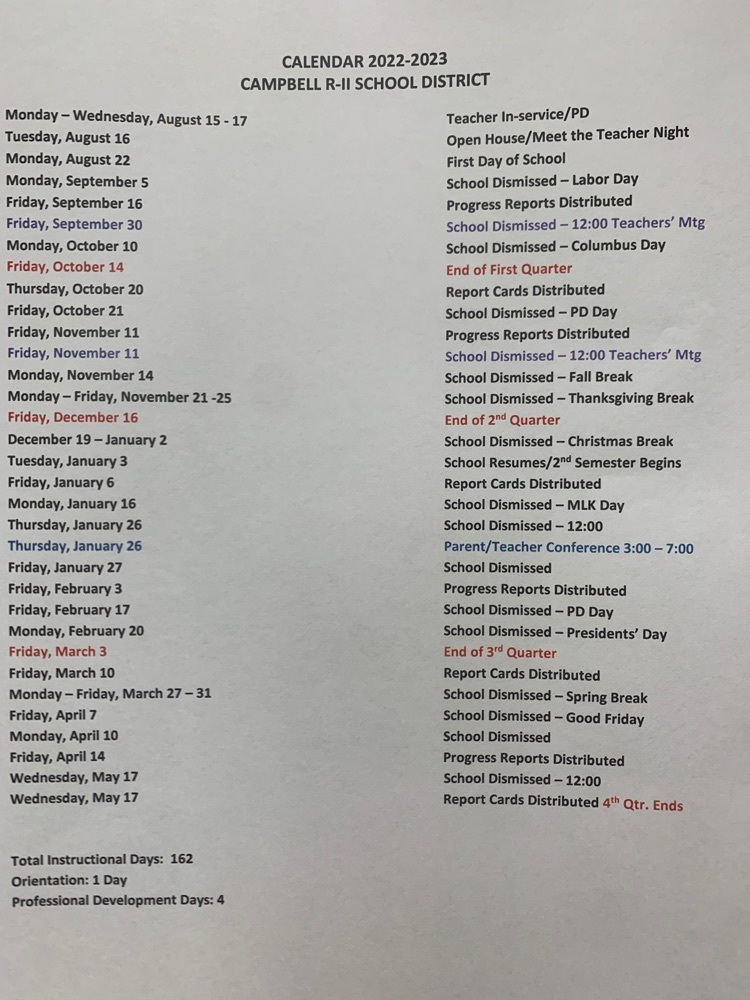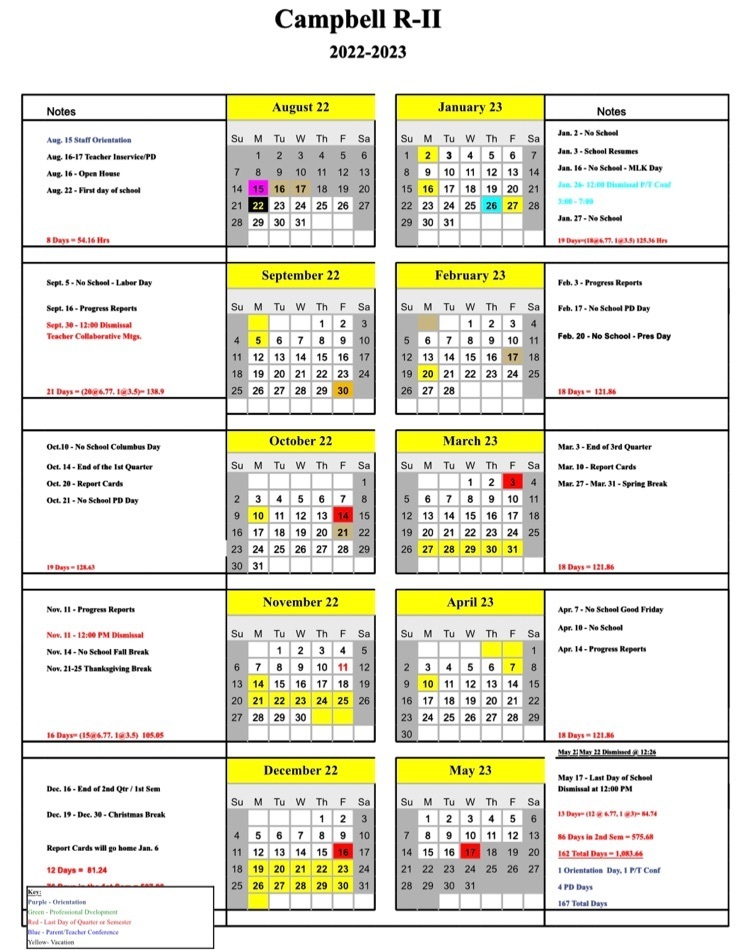 Book Club coming soon to Campbell Elementary! Call the elementary office next week to get signed up. This is for students entering 1st-3rd and 4th-6th grades.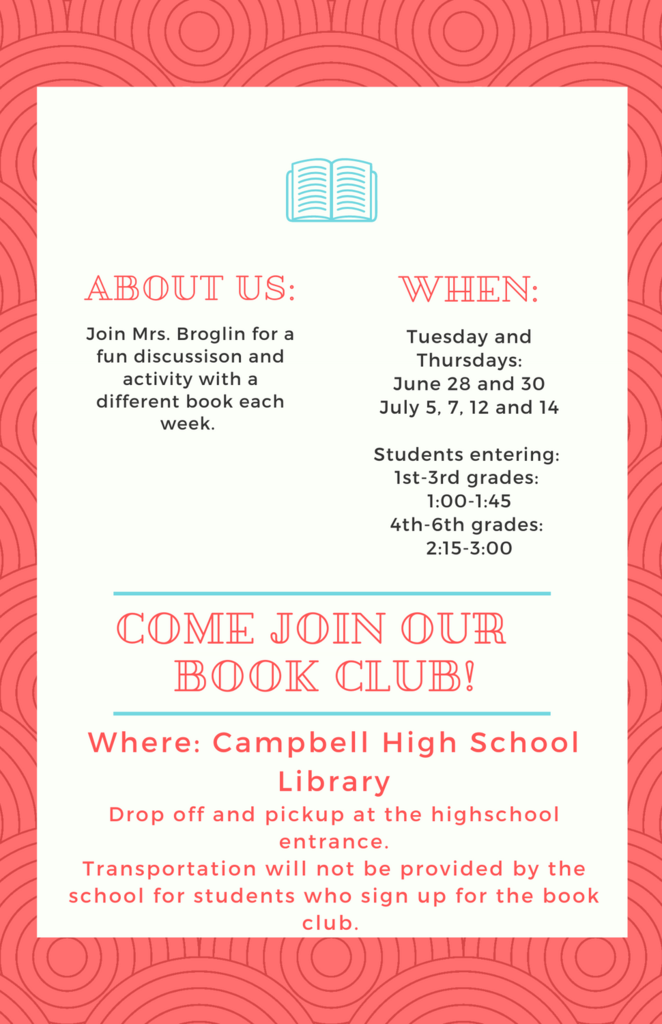 Sign up for STEM Camp!! Call the Campbell Elementary office next week to get signed up! Fun for students entering 1st - 12th grades.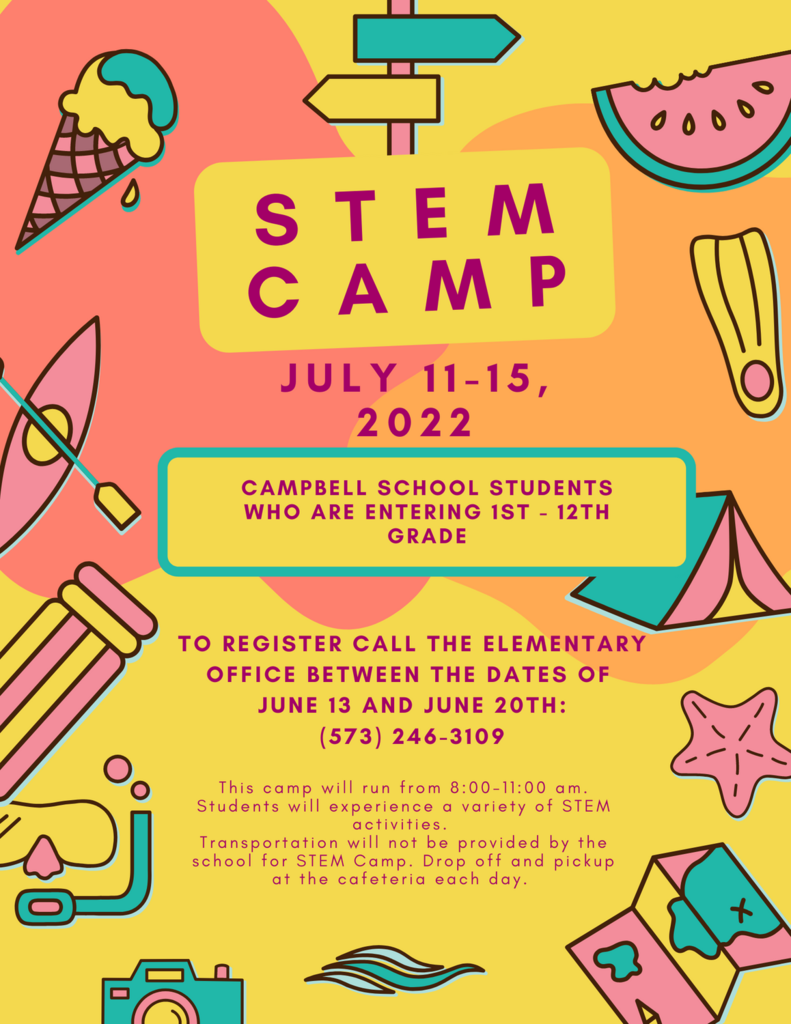 If anyone left a watch in the HS gym, please stop by the HS office between 8AM-3PM to claim it. Must be able to describe it.

Come support the junior high cheerleaders and lets send them to cheer camp!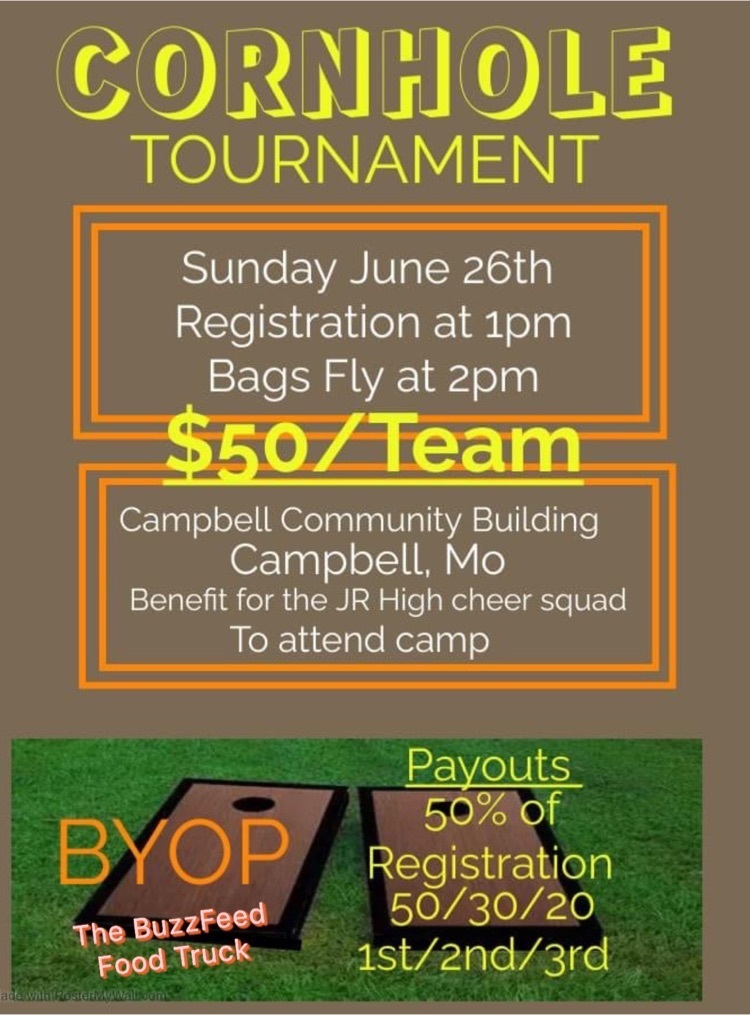 Attention From the Nurse's Office: Prescription medications must be picked up by Friday June 17, 2022. Any medication that is not picked up by parents or guardians by this date shall be properly disposed of. Please remember that prescription medication taken at the school must be restarted with every new school year. If anyone has any questions feel free to contact the school nurse while summer school is in session.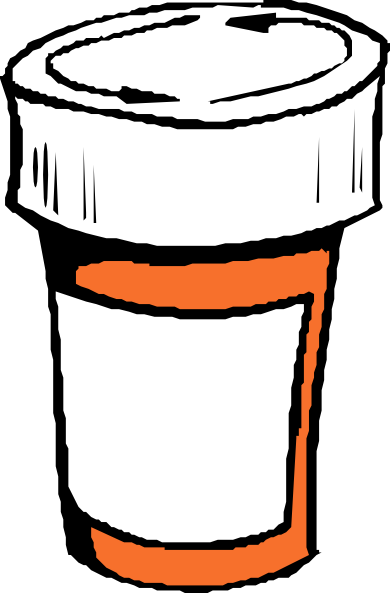 Attention From the Nurse's Office: I hope everyone is enjoying their summer break. Please remember that students entering Pre-School, Kindergarten, 8th grade, and 12th grade will need to review their Immunization records to be sure they are compliant with the State Requirements prior to our first day of class for the 22/23 school year. If anyone has questions about Missouri School Immunizations you may contact the School Nurse while Summer School is in session. You may also contact your local health department as well as reviewing the website for the Missouri Dept. of Health and Senior Services.
https://health.mo.gov/living/wellness/immunizations/schoolrequirements.php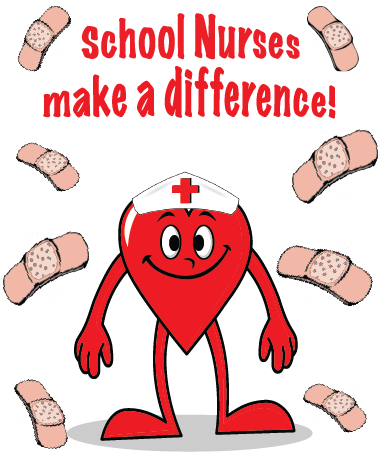 Campbell R-II: 7th grade students will be able to do their schedules today for the next school year. I will be scheduling the 7th grade students who are attending summer school at 1 pm. If any other 7th graders want to enroll at that time, please be here at 1 pm. I am also doing schedules today at 6 pm. This will be in the HS Library. Please go to the student parking lot and enter through those library doors.

Summer School will not be in session on Monday, May 30th. School will resume on Tuesday.

Summer school lost and found items. They are located in the elementary office.