Garron Tullos (6th), Addison Williams (5th), Autri Henderson (8th), Thomas Morris (8th), Jordyn Paul (6th) and Owen Rhody (5th) represented Campbell Schools in the Dunklin County Math and Spelling Bee. Garron Tullos won 2nd place in the 5th and 6th grade Math Competition! Congratulations to all the participants for being selected to represent Campbell R-II School District!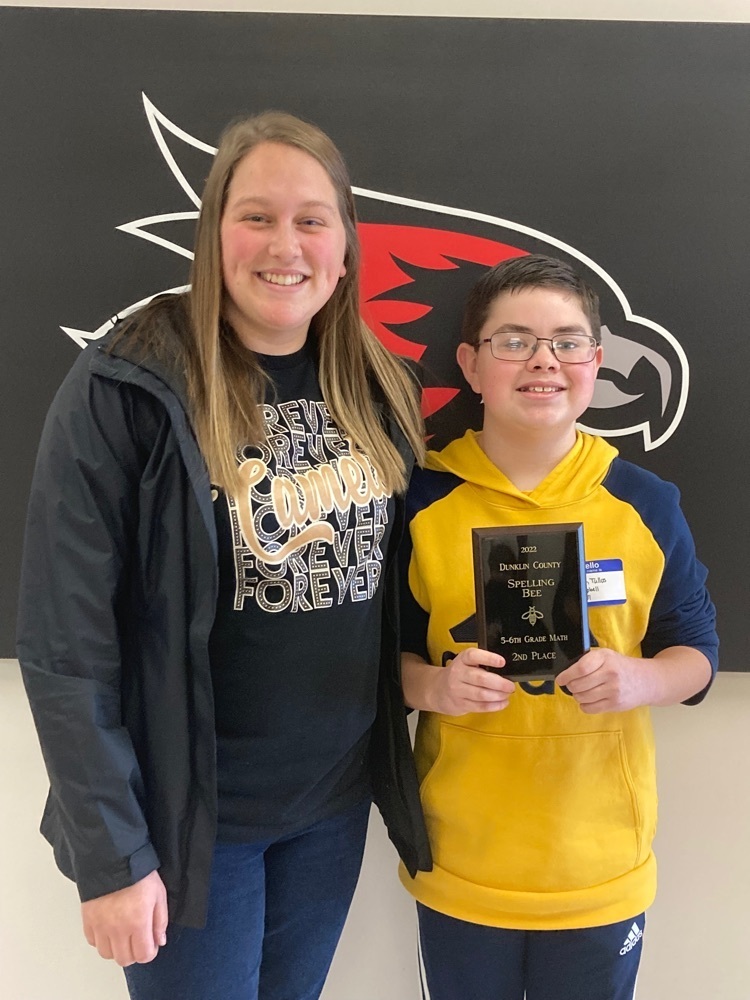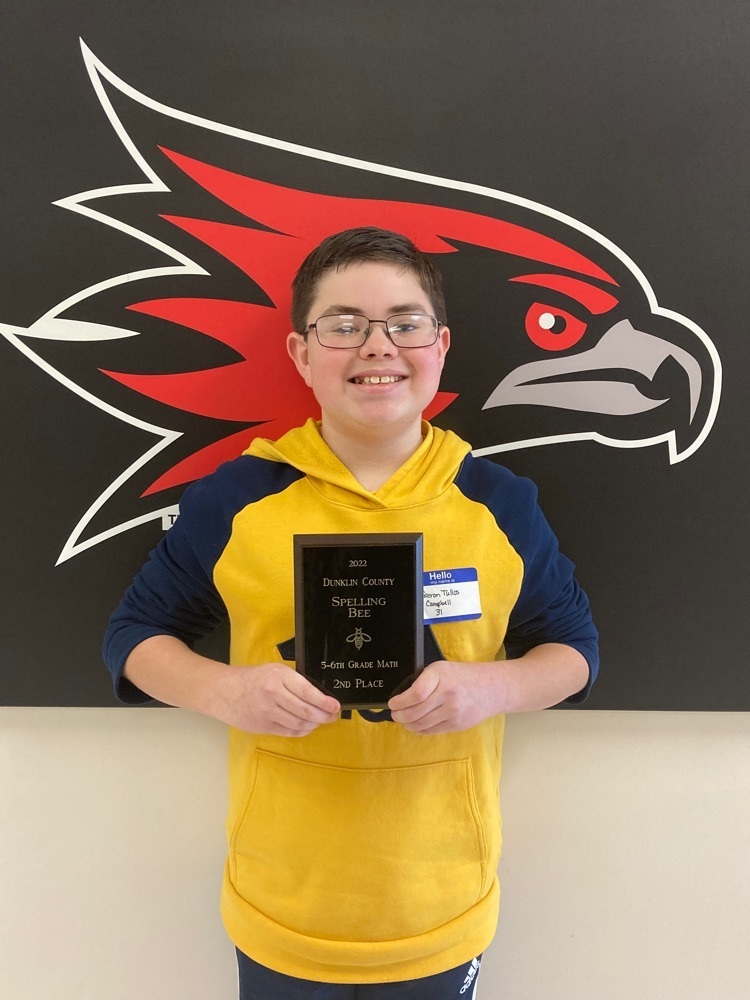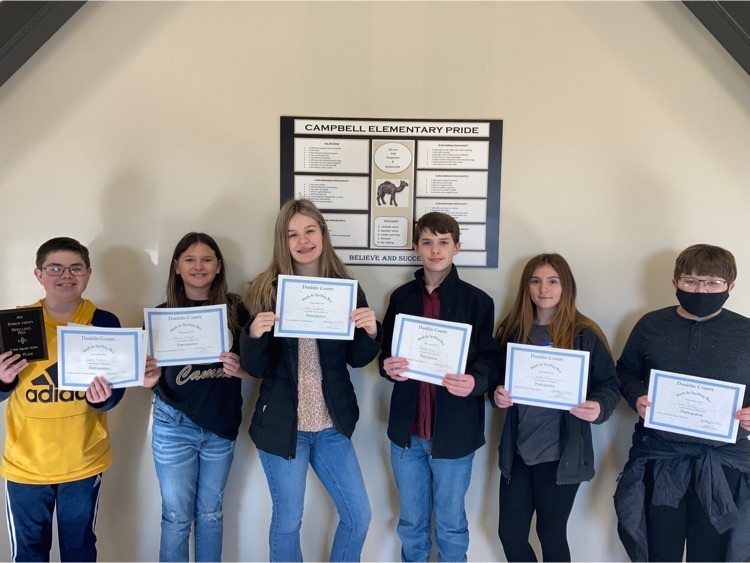 Elementary travel games cancelled for Friday and Saturday.

The Campbell R-II School District will be closed Friday, January 21 for sickness. We want to take this time extended time to help everyone get well. Tomorrow will be an AMI day. Teachers will post assignments to Google Classroom. Students must complete assignments for attendance.
All tutoring is canceled for today due to the weather. The Highschool Girls Basketball game against Twin Rivers is also canceled for tonight. We will let you know when it has been rescheduled.

The boys basketball game against Caruthersville tomorrow night has been rescheduled per request of Caruthersville. We will let you know when the game Ad been rescheduled.

The high school girls basketball team has 3 big home games this week. Come out and cheer them on.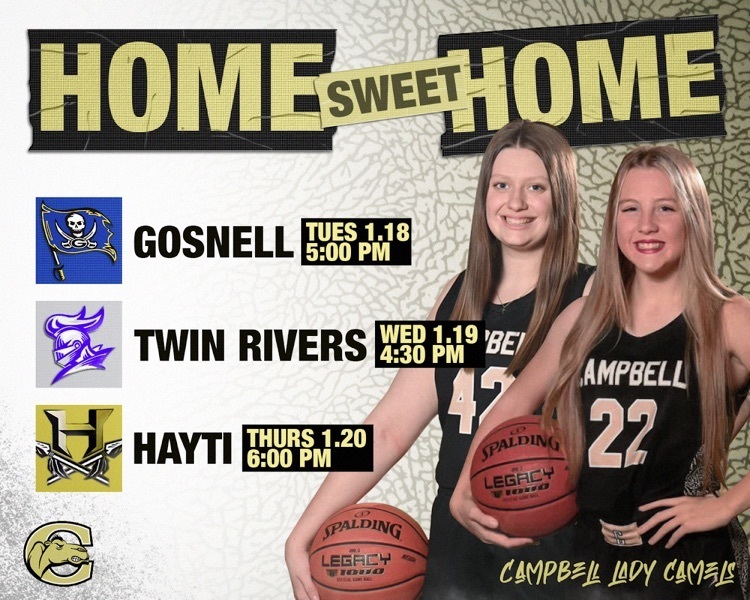 Below is information about tutoring/enrichment for this week: JH/HS students WILL begin enrichment tomorrow, Tuesday, January 18th. Elementary students WILL NOT start tutoring tomorrow. Tutoring will begin Wednesday, January 19th. If your child signed up for tutoring, please look for a note to come home with them tomorrow with the days/dates your child will attend tutoring.

All extracurricular activities for elementary, junior high and high school will be canceled until Tuesday, January 18th. This includes games and practices. We will notify everyone when activities have been rescheduled.

The Campbell R-II School District will be closed tomorrow. Due to the recent rise in sickness within our school community and the surrounding communities we want to take this time to get healthy. This will allow for a 4 day weekend as we are already scheduled to be out of school on Monday, January 17th in observance of Martin Lither King Day. Tomorrow will be a no school only day, students are NOT required to do AMI. We will continue to monitor our health situation and send updates of any other changes are made.

Yearbook Senior ads - Order Forms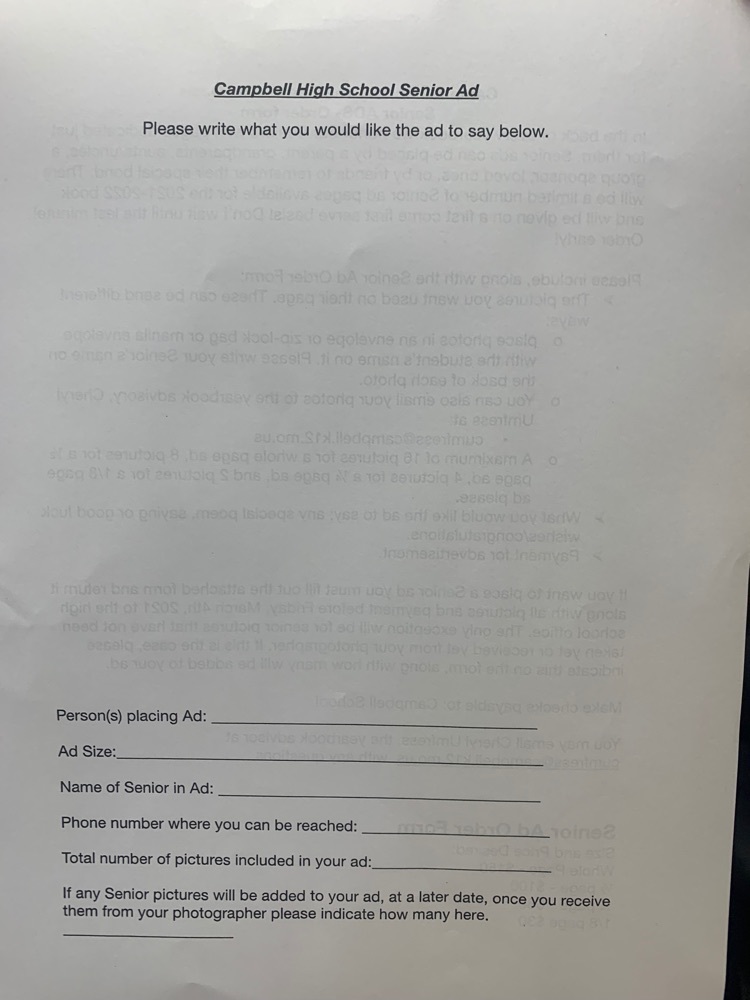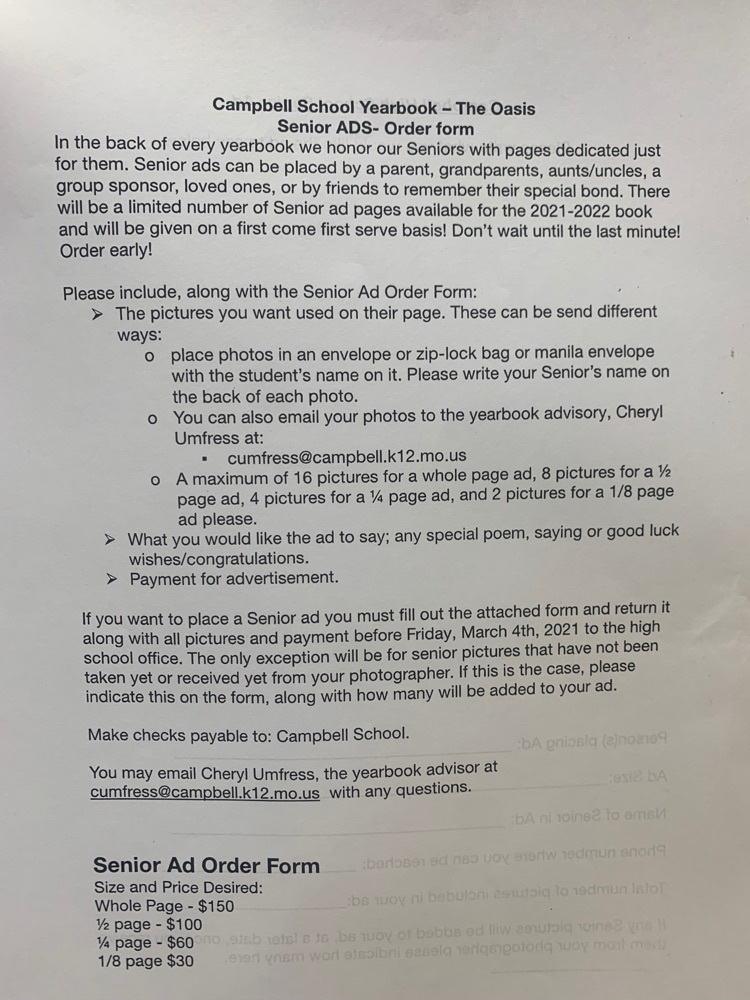 Tomorrow's elementary travel basketball game has been cancelled.

The high school boys basketball team will play Zalma this Saturday at 5:00 PM. The game will be in Poplar Bluff at the TRC campus.
Elementary Travel basketball: The boys will now play at 5:00 and the girls to follow. The games will be played at Hornersville.

The girls game against Twin Rivers has been rescheduled for Wednesday, January 19th at 4:30 pm. This will be a home game.

The girls game against Southland on Tuesday, January 11th has been canceled. We are going to try and reschedule the game and will let you know if/when it has been rescheduled.

Homecoming has been rescheduled for Friday, January 28th. The ceremony will begin at 6:00 pm followed by the JV and Varsity game. We will be playing Holcomb. The Homecoming dance will be after the game on Friday, January 28th from 9:00-12:00 pm.

The Lady Camels have another busy week. We hope to see you at the games!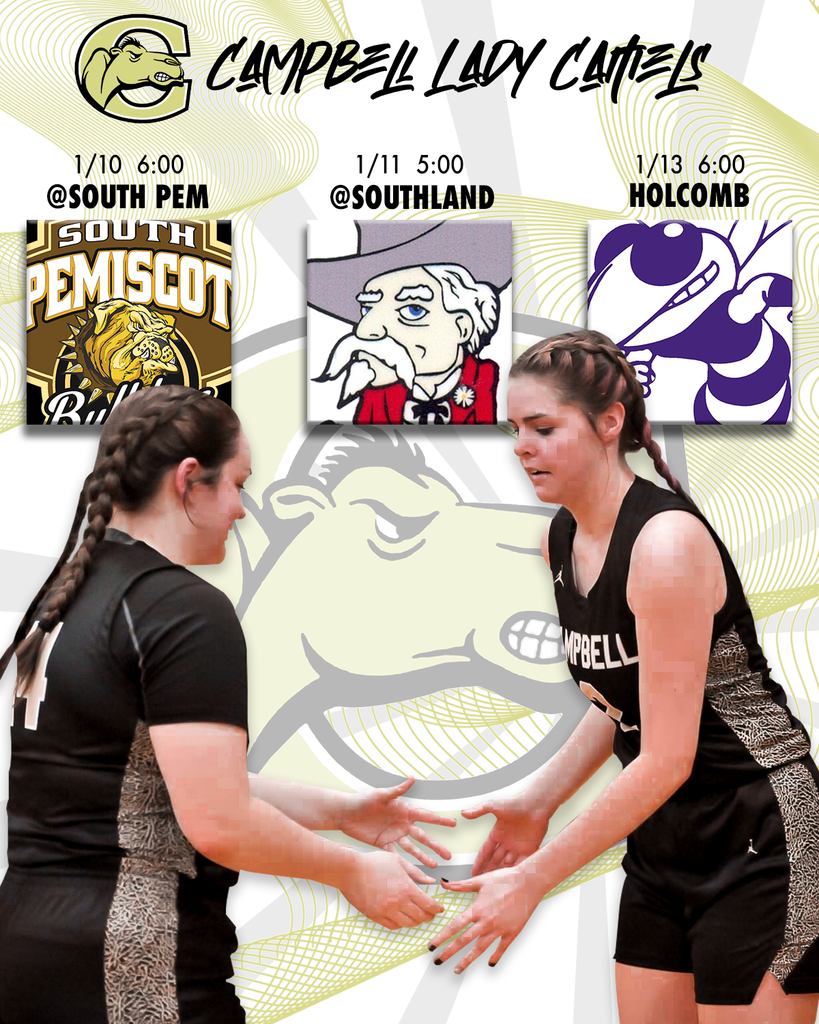 Elementary Travel Basketball Tuesday there will only be 2 games. 1 girls game at 5:00 and the boys game to follow. Bus at 3:45** Students may stay after school. Thursdays game Bus 4:15, games start at 5:00. 5th girls 6th girls Boys
No tutoring this week. Tutoring will resume next Tuesday, January 18th.
Elementary travel basketball games are cancelled for Saturday, January 8.